Logo design, content creation, and social media strategy to promote the 25th Annual Illinois Family Business of the Year Awards for the Loyola Family Business Center. A division of Loyola University Chicago's Quinlan School of Business, the Loyola Family Business Center is devoted to promoting family business excellence through education and community building. 
As the community manager, I created an outreach strategy to promote ticket sales for the Gala in November, and honor the legacy of the previous 25 years of the Awards. I designed a logo and
a hashtag
to unite all content posted under one identity, and
a social media card
to be distributed at the Gala.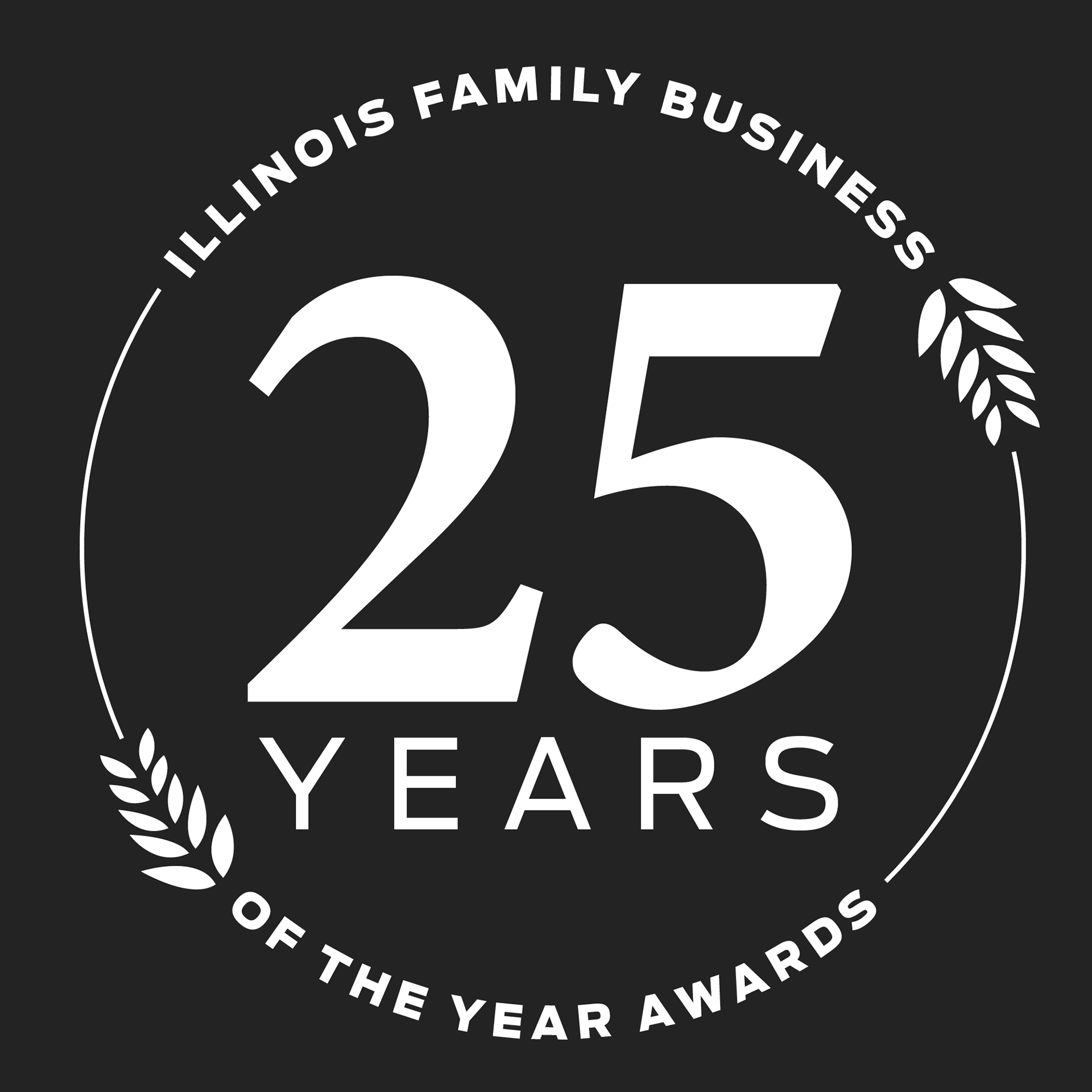 As lead up to the Gala, we honored current and previous winners and finalists with 25 days to remember 25 years for the final element of the social media campaign.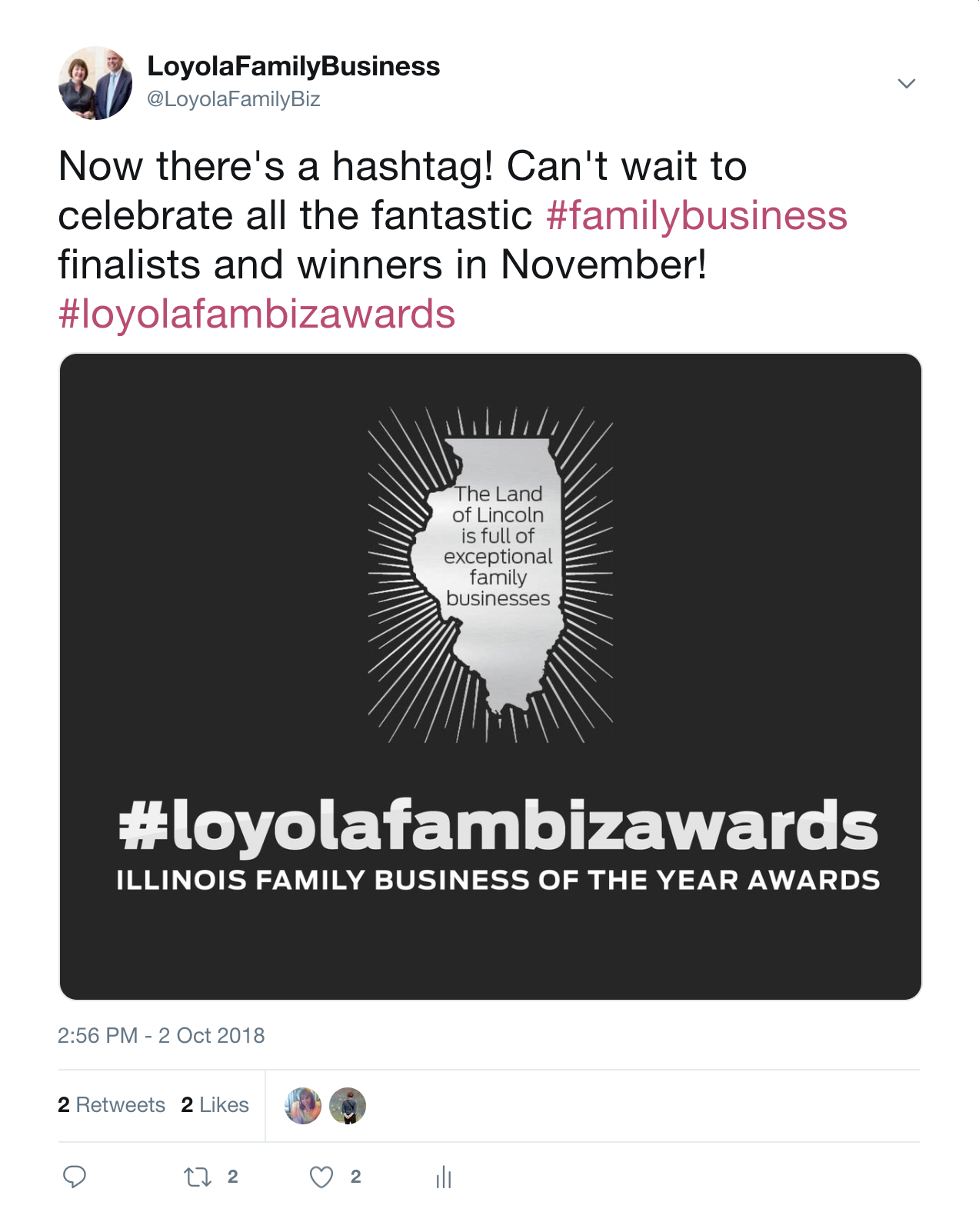 To distinguish the current winners and finalists, portraits and image cards were designed and branded with the Illinois Family Business of the Year logo and hashtag.